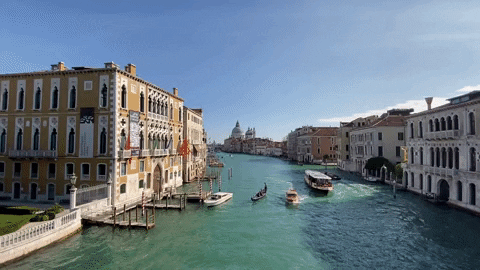 It was 2014, Khalid and I were newly wedded, and our honeymoon was going to be series of pitstops in renovated ancient Italian ruins, palazzi hopping -is the word- in a 1968 convertible Mercedes Pagoda that didn't fit my honeymoon luggage. Much to my relief, Venice was the one destination where we needed a much larger vehicle to enter.  We stayed off the main island in a beautiful resort, the tower of St Marco was visible from a distance, and mainland was accessible, just not that accessible.
To get to Venice, we had to take a boat ride for a few minutes that offloaded us at the main front-facing pier where every day was a convention, a condensity of garish kiosks overflowing with cheap souvenir stalls, everything that was not made in Italy.
My first impression of Venice was I'm not coming back again, ever. What I saw and experienced was anything but authentic, it was like being to a Venice replica at Global Village, I didn't see Venetians, I wasn't spooked out of the little alleys; they were filled with tourists, and Disneyland-like souvenir stalls decorated with cheap masks were in every corner.
A few years later, a collection that I am designing took me to Venice again, I tried to keep an open mind this time around (and an open heart may I add?), I was traveling alone and missed Khalid and our little son Mohamad terribly. It was also winter, and the city was off season for tourism.  The Aman Hotel -where I originally intended to stay and re-live Angelina Jolie's The Tourist glamorous life was closed.  For the sake of convenience, I picked a stay closer to the workshop where I was going to spend a lot of my time. I also wanted to stay on the main island and take long walks to explore locations for a shoot we had scheduled.
Packing for Venice
It was going to be a 4 days trip, this was my golden opportunity to challenge myself with packing in a carry-on. I was going to pack all my winter clothes in a carry on and travel light.  As it turned out, I traveled light in size alright, but not in weight.
I discovered that the key to packing in a carry-on is creating looks and not packing for "just in case" which we all know so well.  I created looks that work for day time and evening and work with one coat, no other than Acne's versatile leather and shearling for all seasons.  To see how I managed to fit all my winter clothes into my Rimowa Bolero carry on, watch the time lapse video below. Scroll down to the end of this post for the looks.
The Acne jacket was heavy and bulky, so naturally I hung it on the trolley's handle and strolled around Dubai Airport with it. I also had a small jewelry case in which I placed some pieces for a quick fashion shoot on a gondola. It was exactly what you expect a shoot in a gondola to be: filled with Italian songs, laughter, out of focus, nearly tipping over, and ah-bso-lu-tely beautiful.  I would do it again in a heartbeat.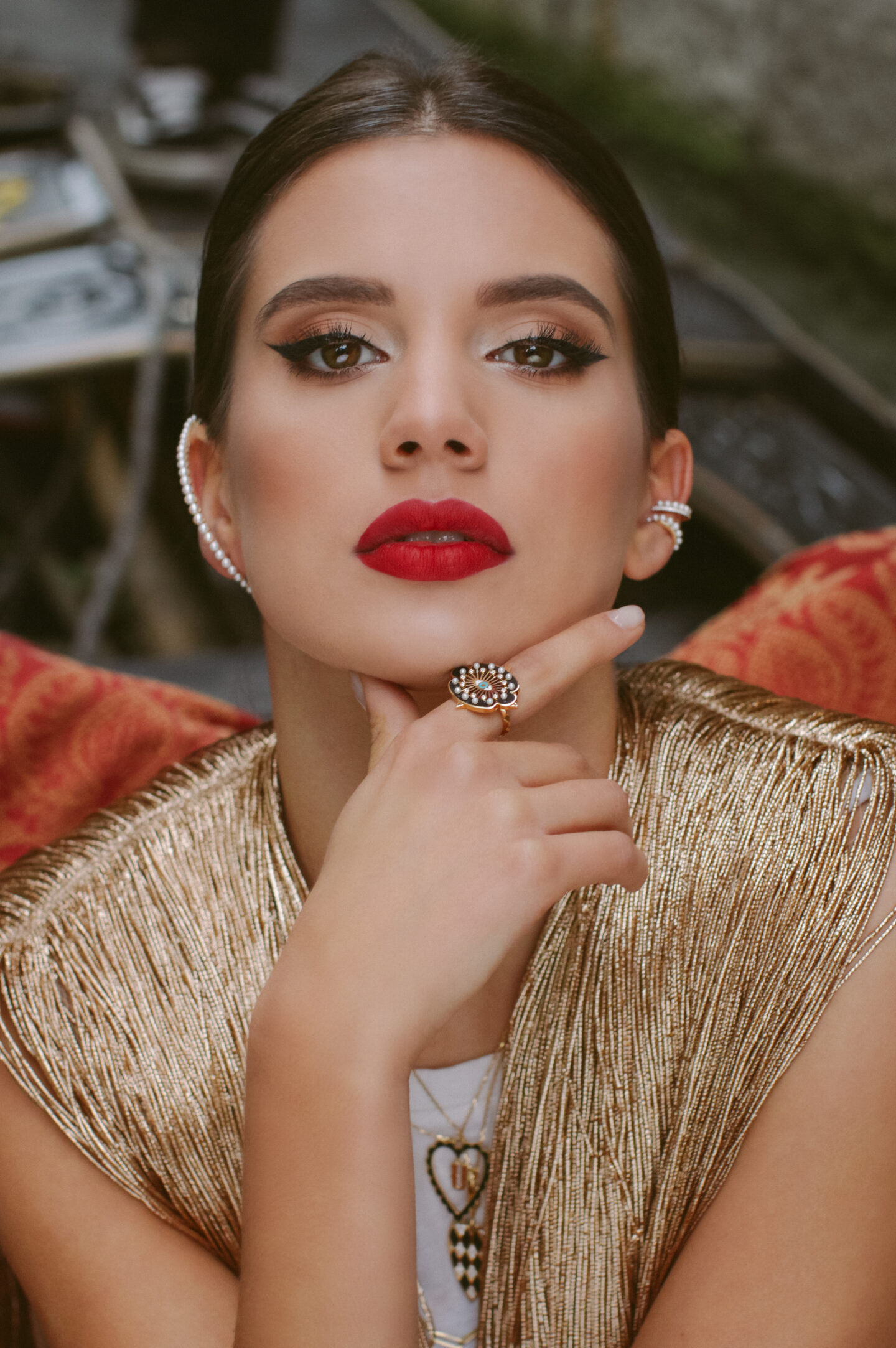 Our beautiful model posing for us courageously sleeveless in cold weather..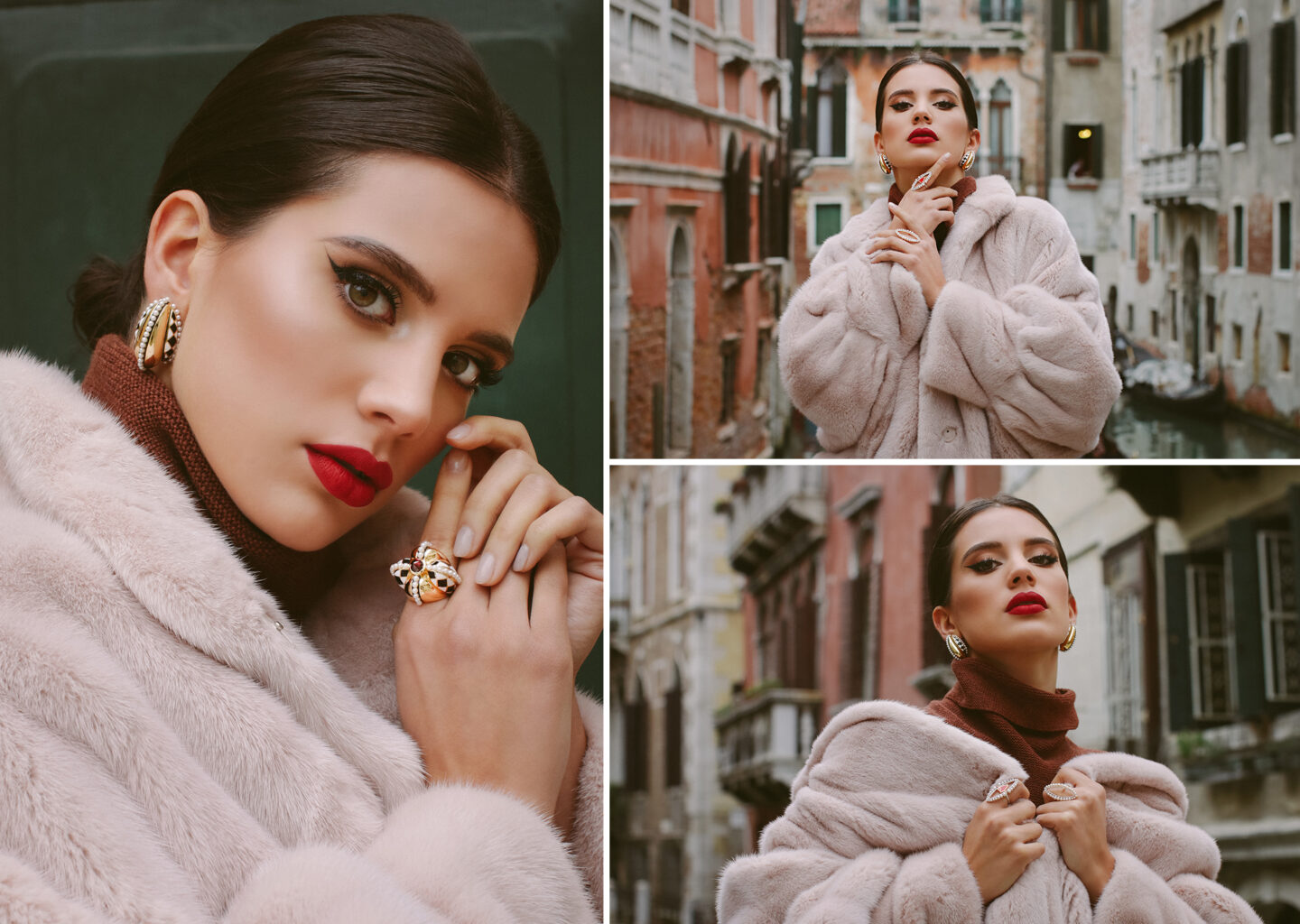 .. It was too cold outside, so we moved inside my Gritti Palace beautifully decorated room.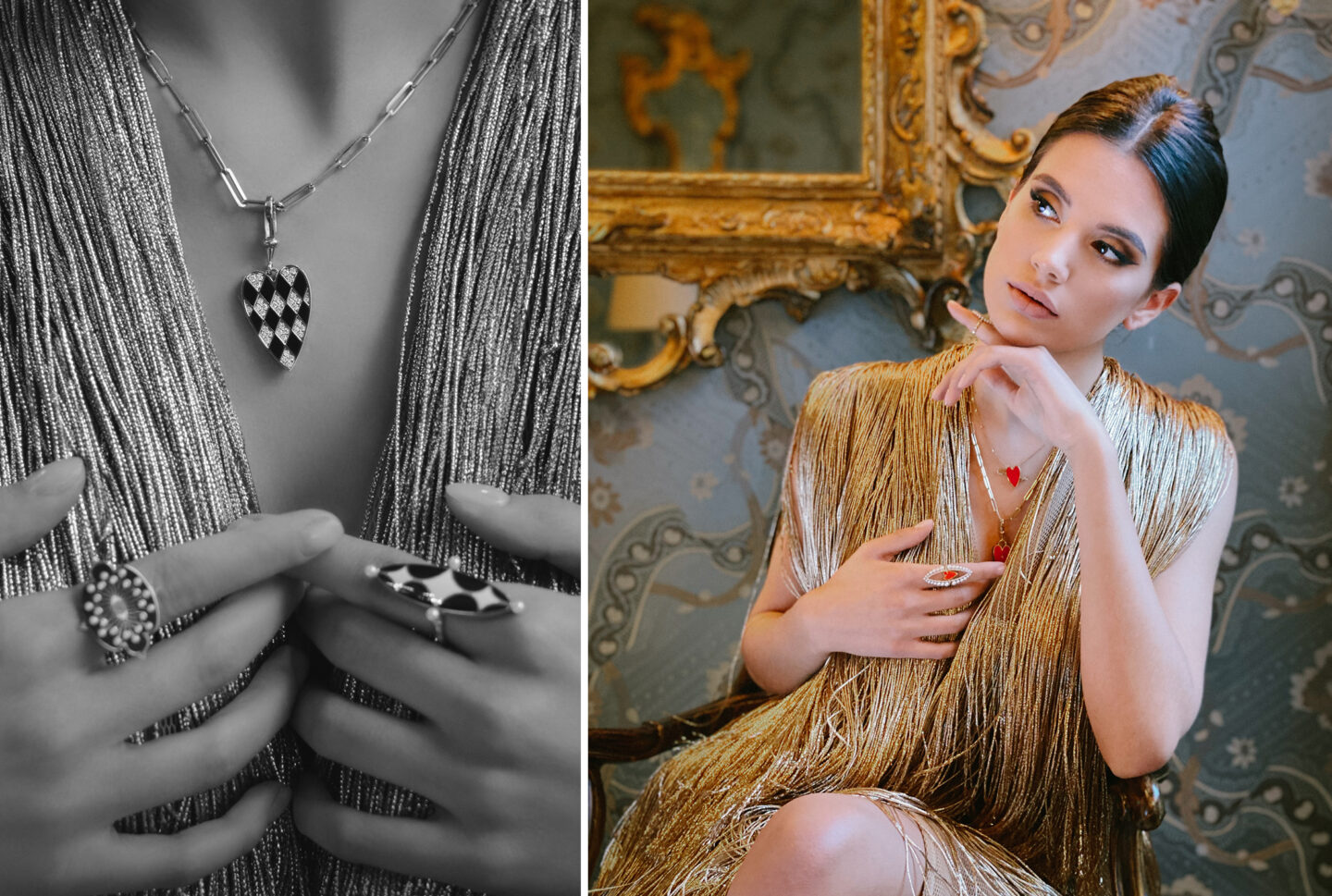 Looking back at 2020, our collection's production in Venice took a painful halt in March because of the implications of Coronavirus and how strongly it hit Italy at the beginning of the pandemic. It was difficult for me personally because I met people and made friendships, and to see them and their families suffer the pain of loss was and still is difficult.
Going back to continue working on those pieces for me personally signifies that the worst is over, and that life is taking back its beautiful shape slowly and gracefully. I look forward to that.