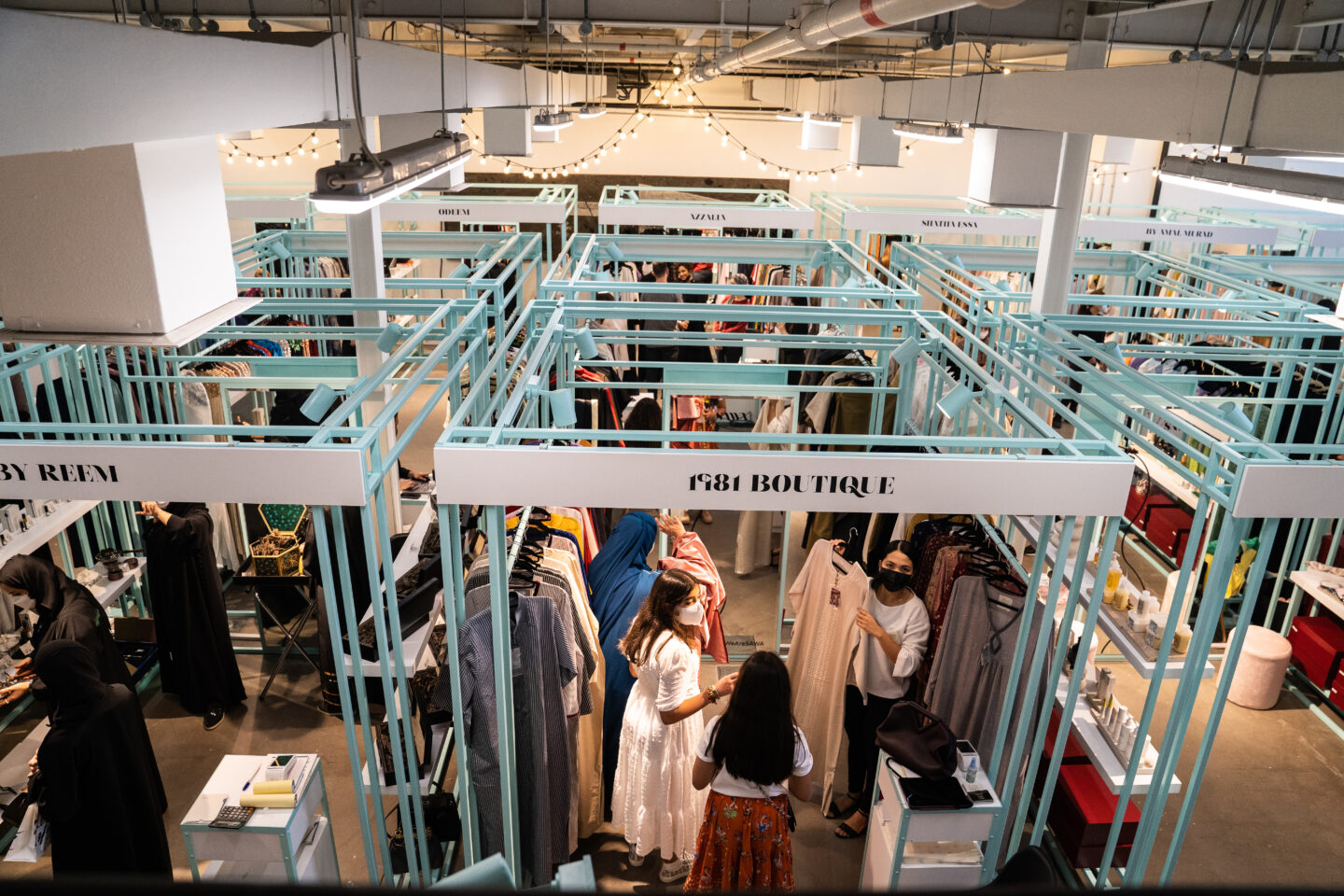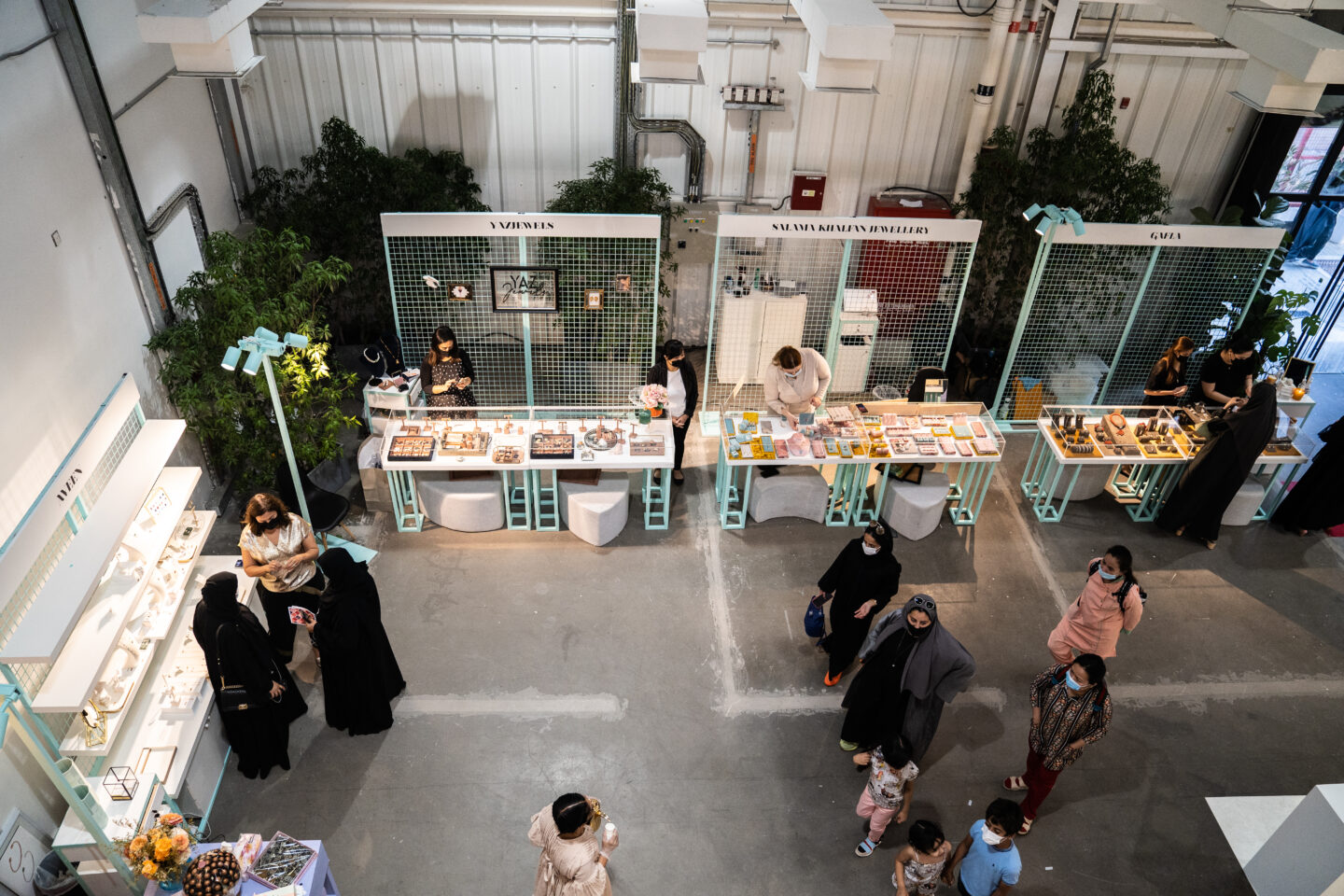 I sometimes think the best projects are those fueled by action-oriented people and maybe not so much elaborate planning as much as the will and the effort that goes into making things happen. When my friend Ghizlan and I sat for tea after dinner one evening, reflecting on life amidst a pandemic, I shared with her the struggles of some of the people in my close social circle who had small businesses and had to take extreme actions during this pandemic, after all, no one was ever prepared for this, no one saw it coming.  It was heart breaking -to say the least- to witness someone who put their lifetime of dreams and aspirations to a cold death because of something so beyond their control.
We both thought how nice it would be if someone just took the initiative to make something happen for everyone else? Less personal glory, more collective win kind of thing?  
Instantaneously, the two of us jumped and acted on it: the two of us would put together a non-profit exhibition to facilitate the space and setting for small merchants, designers and businesses to come together at nominal fees that would enable them to stimulate the sales of their products. We would leverage all of our contacts and connections, we would speak to everyone and make it happen!
I got up to grab a piece of paper and a pen, and she started typing on her phone; in that one sitting, the two of us had a silhouette of the participants, a high level list of institutions that we would reach out to for support on venue, and setup.  In fact, I started communicating with a few that same night.
Ghizlan, myself, Lara and Andrea were breathing, eating, sleeping SAWA.  The four of us met or spoke everyday to ramp up this project, and within three weeks we saw it come to life.  It was one of the most rewarding things to see how excited and happy the participants were at the venue, and how visitors came into the space all smiles.  It was a social scene of people who recognized the importance of a community coming together to help and cheer for one another.  That aside, my favorite moment by far was seeing some of the participants going around each booth taking pictures of the stalls, the products of other designers and posting them on their own social platforms – it was euphoric to witness that generosity and oneness.
A big thank you to everyone who participated in SAWA, a huge thank you to Alserkal Avenue for the space and Alkhayalee Boutique for their massive effort, and to all the media channels: MarieClaire Arabia, Wknd Magazine, Vogue Arabia, Buro 24/7, Emirates Woman, Alittihad, Haya Magazine, GulfNews, Khaleej Times and to everyone who came to the show, sent messages, or supported us on their social media channels.  None of this would have been possible without you.